Jim Jarmusch inicialmente estudió Historia de la Literatura Inglesa y Estadounidense en la Universidad de Columbia en Nueva York, y fue más tarde, ya con las influencias literarias, alumno de la New York University Film School, donde fue ayudante de Nicholas Ray. Ahí comenzaría su carrera fílmica.
Su primera película, Permanent Vacation (1981), rodada en 16 mm y con bajo presupuesto, es una historia sobre un joven marginado en Manhattan. En 1982 dirigió el cortometraje The New World (El nuevo mundo), que en 1984 dio lugar al largometraje Extraños en el Paraíso con la que ganó la Camera d'Or en Cannes. Este relato de las aventuras y desventuras de dos amigos y una chica húngara, ambientado en un paisaje típico americano y rodada blanco y negro, atrajo la atención de la crítica y Jarmusch pasó a ser considerado un nuevo valor del séptimo arte. En 1986 dirigió Bajo el peso de la ley, relato de tres criminales que escapan de la cárcel y se esconden en las zonas pantanosas de Luisiana.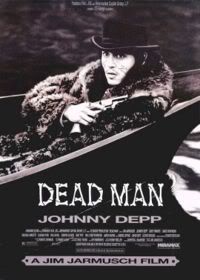 Ambas películas fueron alabadas por la crítica europea como evidencia de la existencia de una nueva tradición minimalista de estética experimental; pero la obra de Jarmusch cautiva principalmente por su retrato agudo y emotivo de la figura del perdedor al margen de la sociedad. En sus dos siguientes películas: Mystery Train (El tren misterioso, 1989) y Night on Earth (Noche en la Tierra (1991), un conjunto de cinco relatos que transcurren en Estados Unidos y Europa con un taxi como pretexto, abandona el formato en blanco y negro pero continúa con su obsesión por los personajes marginados que sufren o se rebelan contra la sociedad.
Además de las influencias literarias, cabe destacar las influencias musicales para Jarmusch. Músicos como Tom Waits (del cual es un reconocido amigo), Joe Strummer, Iggy Pop, John Lurie y Screamin' Jay Hawkings aparecen en sus películas, y tambiés su cuidada elección con las canciones que forman parte de las bandas sonoras de sus films.
Permanent Vacation, 1980.
Stranger Than Paradise (cortometraje), 1982.
Stranger Than Paradise, 1984.
Coffee and Cigarettes (cortometraje), 1986.
Down by Law, 1986.
Coffee and Cigarettes II (cortometraje), 1989.
Mystery Train, 1989.
Night on Earth, 1991.
Coffee and Cigarettes III (cortometraje), 1993.
Dead Man, 1995.
Year of the Horse, 1997.
Ghost Dog: The Way of the Samurai, 1999.
Coffee and Cigarettes, 2003.
Broken Flowers, 2005